Microbiology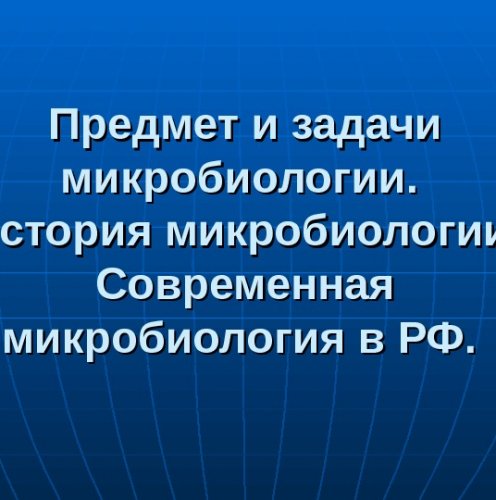 The course " Invisible " is intended for students in the 10th to 11th grades who wish to deepen their knowledge in the field of biology and is substantively focused.
The " Invisible " course provides practical and orientation for students to study micro-organisms and provides a great opportunity for students ' self-development, which is consistent with research.
The main objective of the course is to create conditions for students to develop their skills in formulating problems and finding solutions to them.
Course objectives:
Disclosure and deepening of leading biological concepts;
To develop thinking and speech through creative tasks;
Formulation of professions such as microbiologist, epidemiologist, laboratory, teacher, technology and others;
Create conditions for self-study.
The basic part of the course includes 17 sessions. The course can be used by educators in a manner that is consistent with the pedagogical tasks. The course ' s material greatly enhances students ' knowledge of the diversity and characteristics of micro-organisms and the practical application of microbiology knowledge. Although this material is being studied in the basic course, it has a small number of hours, with some topics being studied on average at a lack of information and science.
The CIM uses " Teaching materials for classes " , " Worth of learning " . " Teaching materials for classes " are a source of information for students. The same course is needed for successful learning: textbooks, dictionaries, encyclopedia, scientific and public literature, Internet resources.
In the course of the programme, students are familiar with biological sciences such as bacteriology, genetic engineering, biotechnology. The course promotes inter-priority relationships because it is closely linked to environment, chemistry, mathematics, hygiene, medicine and other sciences.
The use of a problematic learning approach does not transfer knowledge to a pupil in a ready form, but teach him to learn from the learning process. The teacher performs the role of a problem-bearer, i.e. ensuring that students have their own information requests, helps in the formulation of learning problems.